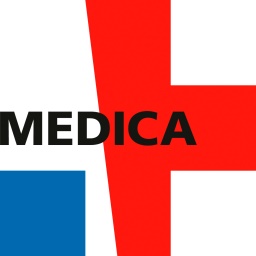 Meet us at MEDICA in Düsseldorf, 19 November
ETAP-Lab will participate at MEDICA next 19 November in Dusseldorf. Our experts Dr. Jean-François BISSON (VP) and Dr. Nicolas Violle (CEO) will present ETAP-Lab's services in the fields of preclinical Dermatology with our partner CYCERON.
ETAP-Lab has a track-record of success in the testing of medical devices in the field of Dermatology, such as dressing, plaster and bandage.
Please feel free to contact us if you want to schedule a one-to-one meeting. Looking forward to meeting with you.