ETAP-Lab evaluates the efficacy of products and ingredients of natural origin on the organism's immune response when confronted with a microbial infection or a pro-inflammatory attack.
ETAP-Lab offers rodent models for general inflammation, or the specific inflammation of certain organs – and in particular, models of intestinal inflammation.
Several of these models are original and were developed in rodents at the specific request of clients, among others Gut Health models.
Inflammation – Immunity
In addition to general inflammation, ETAPLab offers a range of local inflammation models (intestine, stomach, bladder, skin).
To complete the classic inflammatory biomarker assays (cytokines, immunoglobulin, infiltration of immune cells, fever), ETAP-Lab offers original behavioural analysis that allows us to differentiate the activity of products or ingredients of natural origin.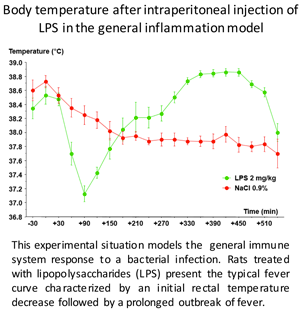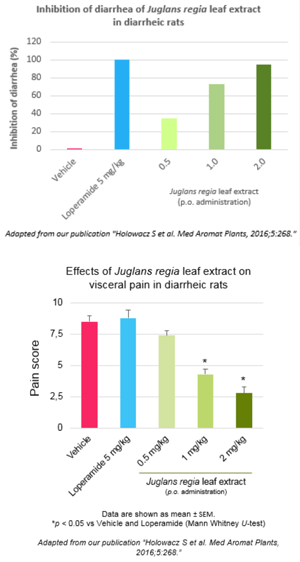 Gut Health
ETAP-Lab offers numerous rodent models, allowing us to demonstrate the efficacy of ingredients or natural products on chronic inflammatory intestinal diseases (Crohn's disease, ulcerative colitis, etc.), gastric pathologies (from discomfort to the ulcer), and the treatment and prevention of diarrhea.
ETAP-Lab has developed a travelers' diarrhea model (tourista) mimicking this human pathology precisely.
In addition to biomarker assays and traditional pathological methods, the study of rodent behaviour allows us to evaluate the animals' pain and well-being.
Methods & Technologies
We routinely carryout:
Cytokine and immunoglobulin assays
Histological analyses interpreted by a pathologist
Body temperaturemonitored rectally or using telemetry
Behavioural tests to evaluate the animals' pain or well-being
On request, we are able to conduct (or select a service provider to conduct) the complementary analyses necessary to objectification of the effects of your product.
Moreover, the methodologies and good practices implemented by ETAP-Lab serve to increase the predictive value of study results:
Respect for the animals' chronobiology
Systematic use of reference products
Use of automated tests or video-tracking for improved standardisation of performance and exploration models
Observation and handling of animals using a clinical approach to bring both expected and unexpected symptoms to light