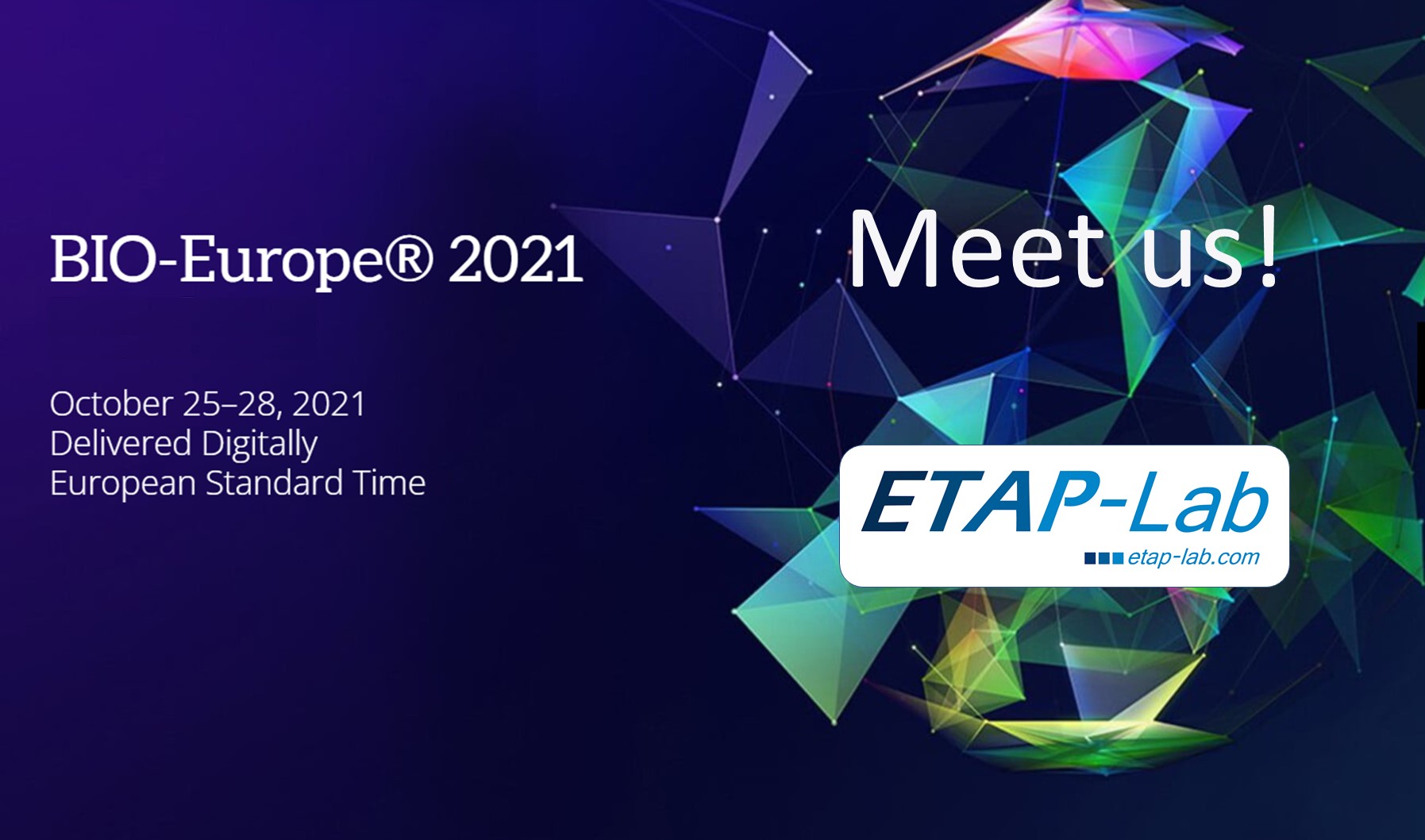 Meet us at BIOEurope 2021!
ETAP-Lab will be attending BioEurope 25 to 28 October. Our experts Dr. Ahmad Allouche (Head of In Vitro Biology) and Dr. Nicolas Violle (CEO) will be there to introduce you to the laboratory's activities in preclinical Dermatology and Neurology, with Stroke, Alzheimer's and Parkinson's diseases.
Please feel free to contact us to schedule a video conference.
We're hoping to meet you soon!