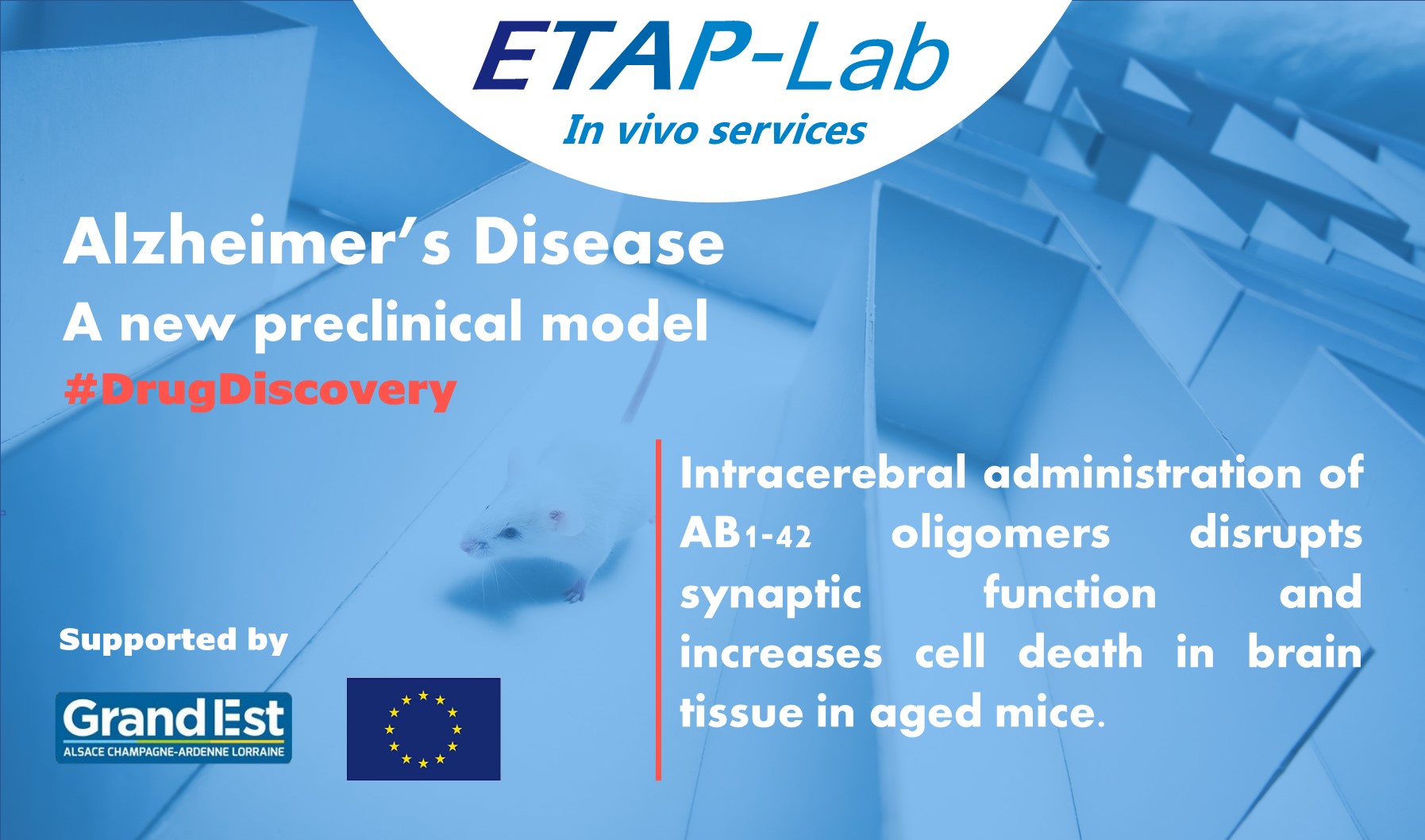 Alzheimer's Disease – a new preclinical model #2
Intracerebral administration of AB1-42 (AβO) oligomers disrupts synaptic function and increases cell death in brain tissue in aged mice.
As announced a few weeks ago, we evaluated the effects of AβO on synaptic function and cell survival. Quantification of protein expression in the hippocampus 18 days after intracerebral administration showed disruption to synaptic function (PSD-95) and apoptotic signalling in brain tissue.
The results obtained during our R&D project allowed us to develop a new model of early-stage Alzheimer's disease, based on AβO toxicity. Thanks to ETAP-Lab's unique expertise, this toxicity has been demonstrated in vitro (in primary neuronal cultures) and in vivo (in aged mice). AβO causes increased neuronal death in vitro, and cognitive impairment and biological changes that are characteristic of AD in vivo. The effects induced by AβO are sensitive to reference molecules, reducing cell death in vitro and improving cognitive performance in vivo.
The AβO and associated models ETAP-Lab now offer make it possible to evaluate – with strong scientific added value – the efficacy and therapeutic potential of molecules against Alzheimer's disease, both in vitro and in vivo.
Please contact our team of specialists for more information on this new model.
This research was carried out as part of the Bioprolor2 programme. Bioprolor2 is co-financed by the "Region Grand-Est" and the European Union through the "FEDER-FSE Lorraine et Massif des Vosges 2014-2020" operational programme.