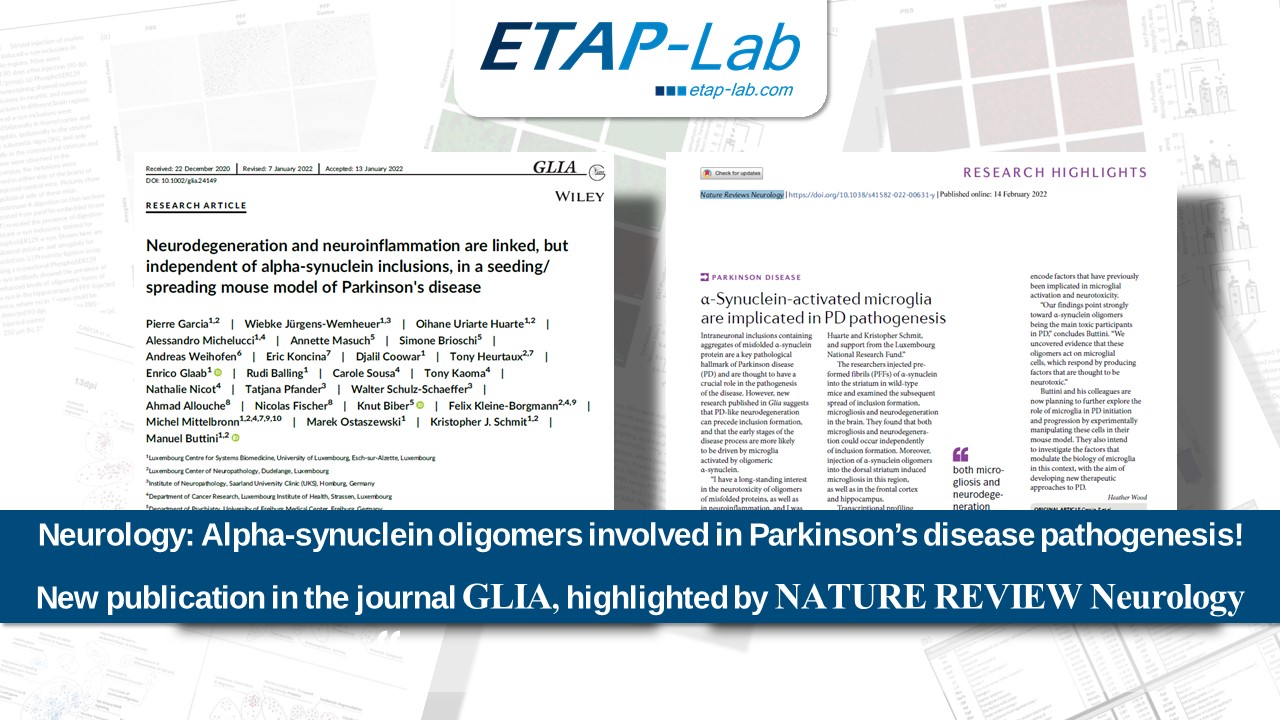 Neurology: Alpha-synuclein oligomers involved in Parkinson's disease pathogenesis! New publication in the journal GLIA, highlighted by NATURE REVIEW Neurology
Dr. Ahmad Allouche (Head of In Vitro Biology at ETAP-Lab) is co-author of the article: "Neurodegeneration and neuroinflammation are linked, but independent of alpha-synuclein inclusions, in a seeding/spreading mouse model of Parkinson's disease" published in the journal Glia.
Conducted in collaboration with Dr. @Manuel Buttini from Luxembourg (National Center of Pathology), this work shows that, in the early induction stages of the Parkinson's disease process, diffusible alpha-synuclein oligomers spreeding is responsible for neurodegeneration and neuroinflammation. This induces microglia activation, prior to the formation of inclusions (#ParkinsonsDisease). These results are of considerable interest in terms of the development and evaluation of future therapies (#DrugDiscovery).
The significance of the scientific contribution made by this work was recently highlighted by Dr @Heather Wood (Chief Editor) in Nature Review Neurology.
For further information on alpha-synuclein oligomers, please see our dedicated neurodegenerative diseases page .
Link to article   Link to editorial