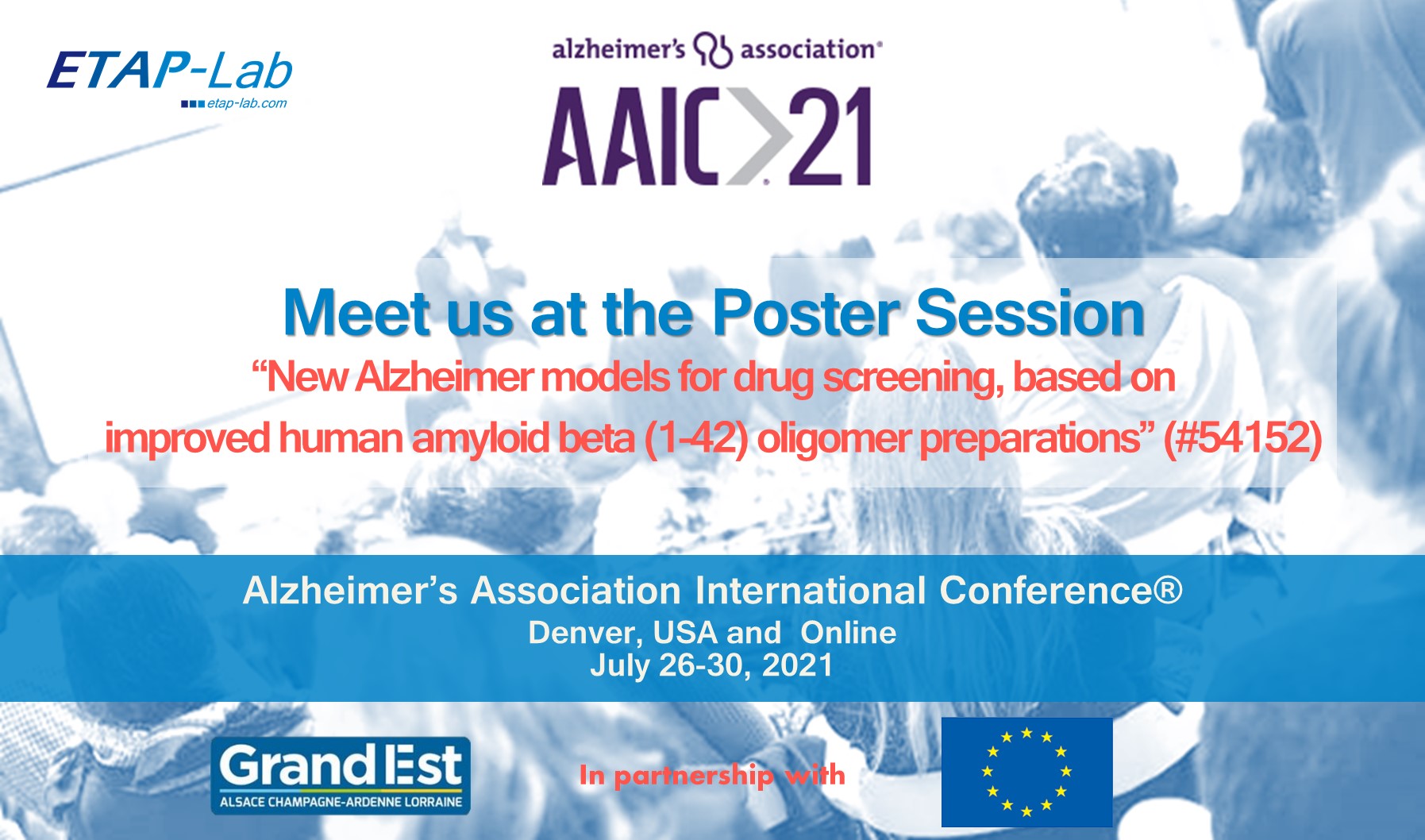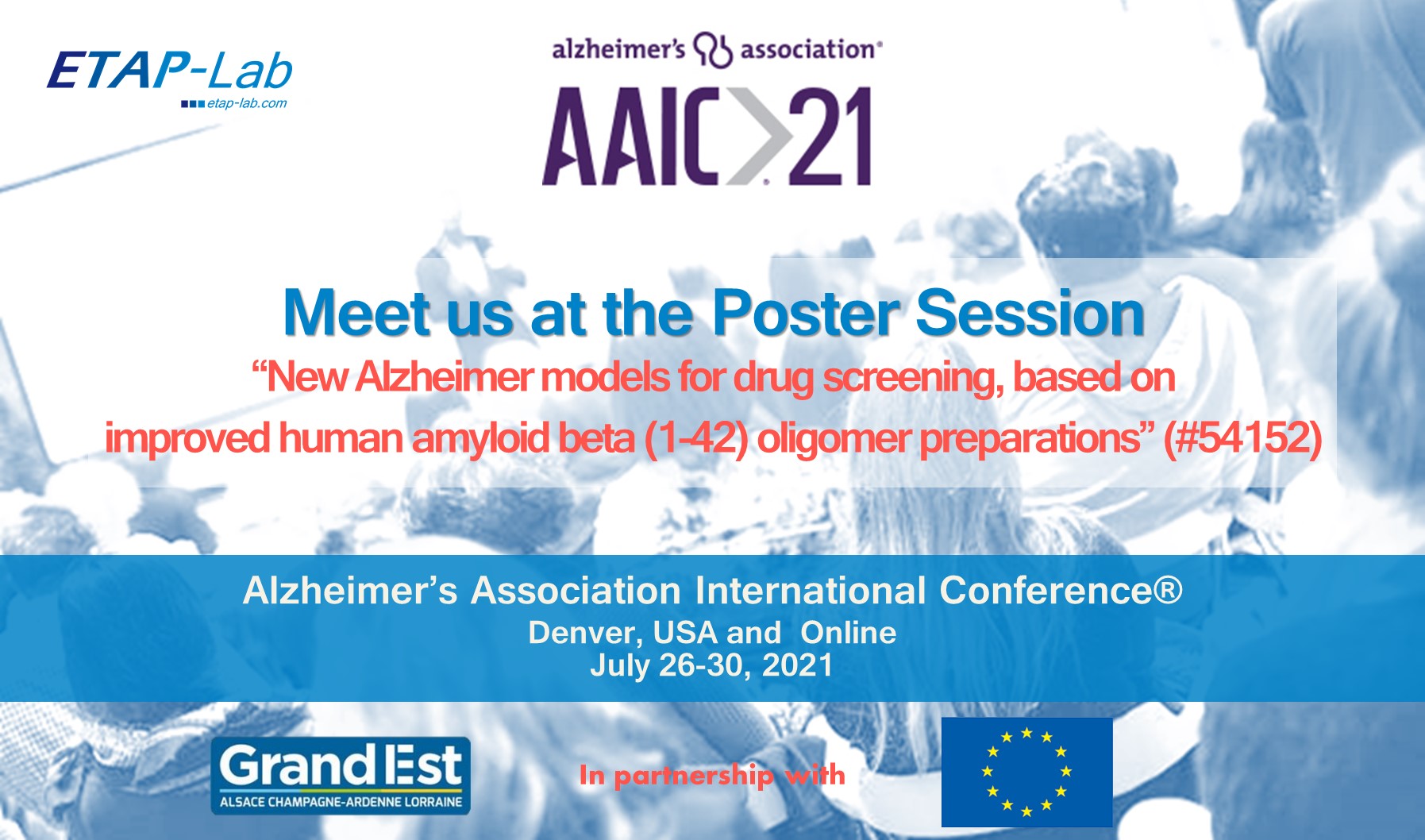 New Alzheimer's model in the aged mouse: come and meet us at AAIC 2021
ETAP-Lab will present its new Alzheimer's model in the aged mouse at the Alzheimer's Association International Conference, to be held in Denver (USA) from 26 to 30 July 2021.
Our expert, Dr. Ahmad Allouche, will be there to answer your questions about our in vitro and in vivo models of Alzheimer's disease, based on the use of human A-Beta 1-42 oligomers.
Our poster entitled « New Alzheimer models for drug screening, based on improved human amyloid beta (1-42) oligomer preparations » (number #54152), presents our latest results on the pathophysiological and pharmacological characterisation of a model of the early stages of Alzheimer's disease in the aged mouse.
For more information, please feel free to use the chat function to contact us during the event.
We look forward to hearing from you!
This research was carried out as part of the Bioprolor2 programme. Bioprolor2 is co-financed by the "Region Grand-Est" and the European Union through the "FEDER-FSE Lorraine et Massif des Vosges 2014-2020" operational programme.