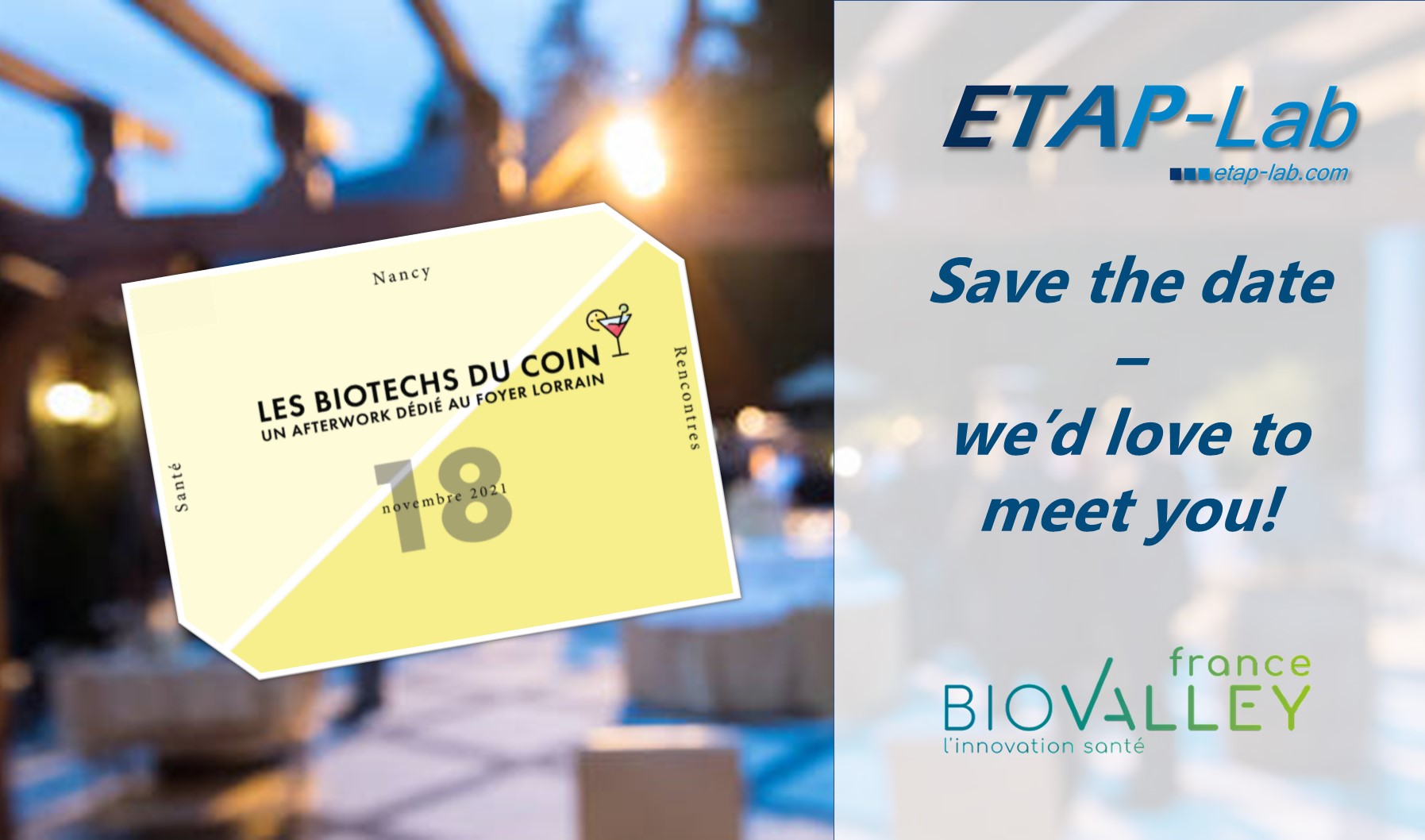 Save the date – we'd love to meet you!
Discover ETAP-Lab and other biotech businesses at an Afterwork evening on November 18th, organised by Biovalley France.
Nicolas Violle will be delighted to meet you and tell you about what we do at ETAP-Lab. A rare opportunity to connect with key players in the Lorraine region.
Thanks to BioValley France for making it happen!