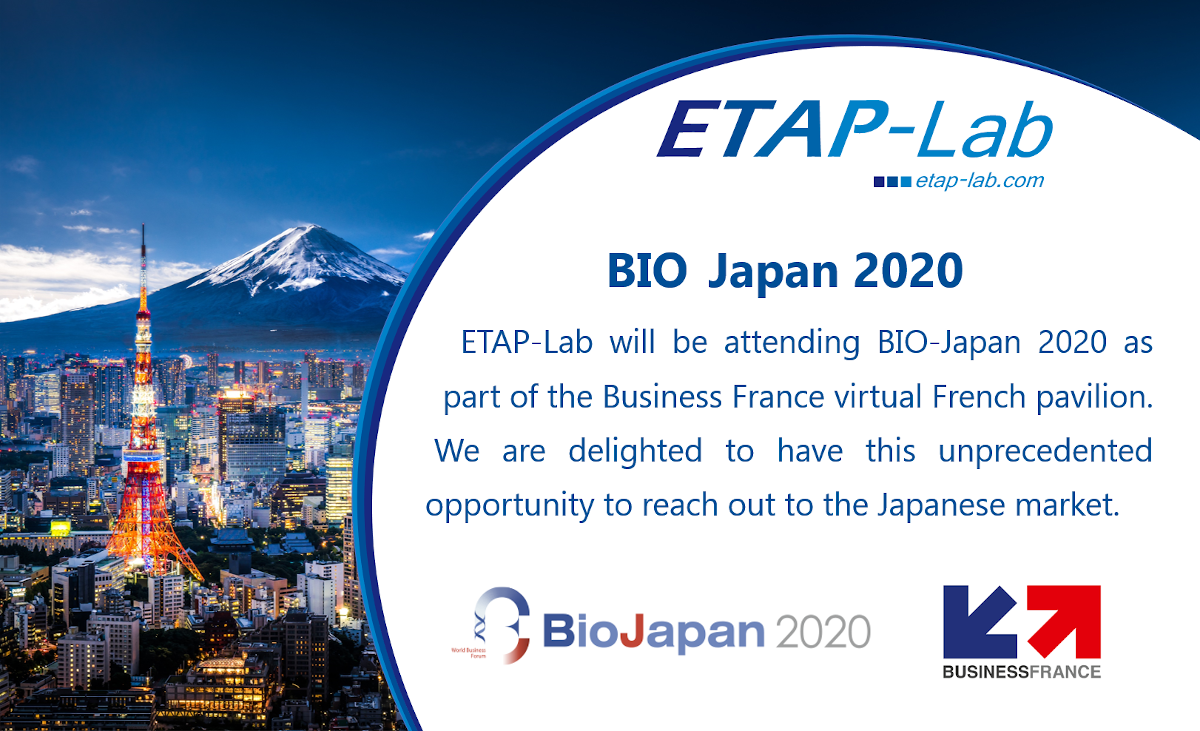 BIO Japan 2020
ETAP-Lab will be attending BIO-Japan 2020 as part of the Business France virtual French pavilion. We are delighted to have this unprecedented opportunity to reach out to the Japanese market.
We will be at BIO Japan 2020 throughout, from 14 to 16 October. Our experts Dr. Jean-François Bisson (VP) and Dr. Nicolas Violle (CEO) will be there to introduce you to the laboratory's activities in preclinical Neurology, Dermatology and Nutrition-Health.
Please feel free to contact us to schedule a video conference.
We're hoping to meet you soon!