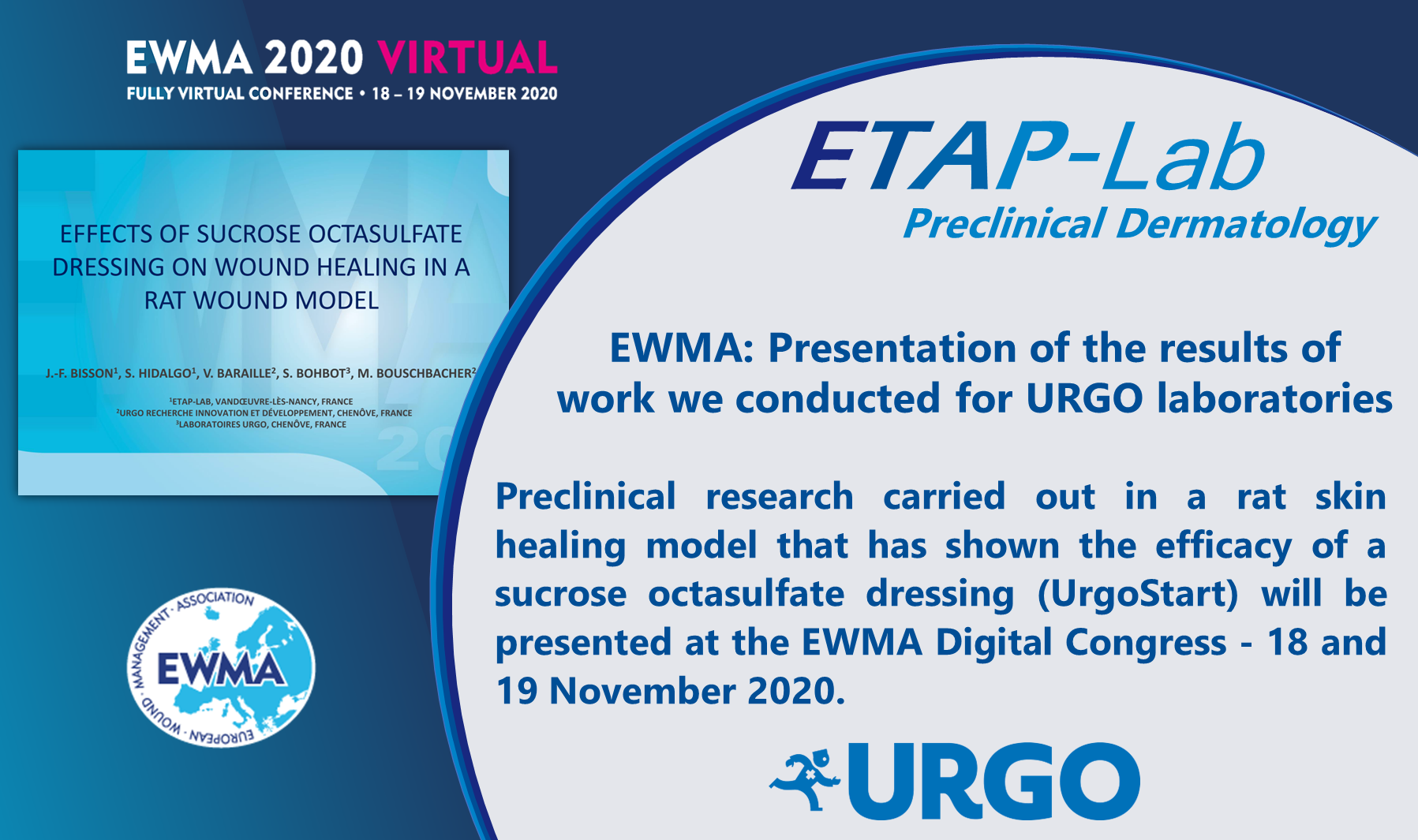 EWMA: Presentation of the results of work we conducted for URGO laboratories
Preclinical research carried out in a rat skin healing model that has shown the efficacy of a sucrose octasulfate dressing (UrgoStart) will be presented at the EWMA Digital Congress – 18 and 19 November 2020.
We were able to show that the accelerated healing achieved by use of the innovative UrgoStart dressings was linked to faster and denser reconstruction of the local vascular network, in comparison with control conditions in rats. These results, invaluable for URGO laboratories, have made it possible to demonstrate histological modifications supporting the effects of UrgoStart.
Back in 2010, ETAP-Lab had already conducted the preclinical studies showing the beneficial effects of the UrgoStart dressing on healing. Continuation of this work in the clinical setting allowed URGO laboratories to win the Prix Galien 2018, in the Medical Device category.
For further information, please see the full poster here.
ETAP-Lab has been evaluating the effectiveness of medical devices on behalf of its dermatology clients for 20 years now.