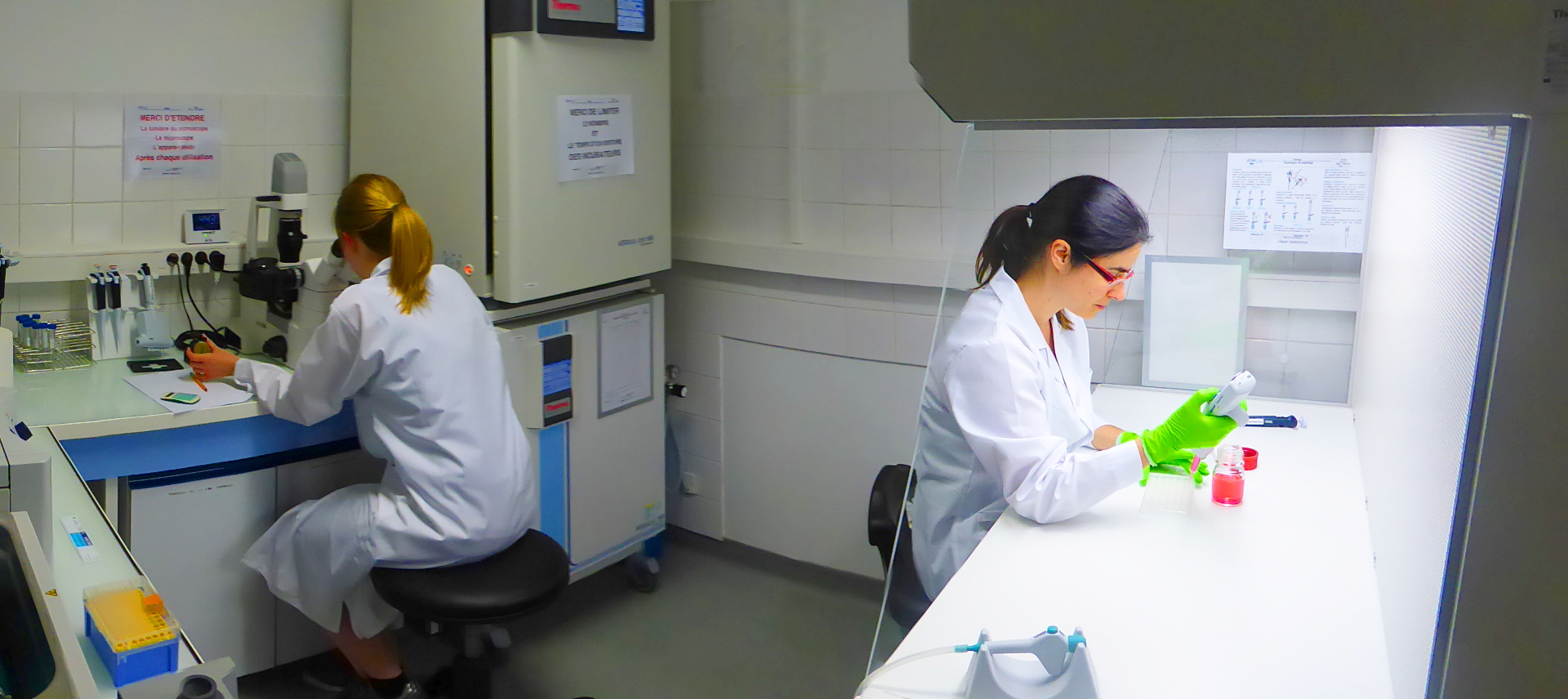 ETAP-Cell: a new in vitro pharmacology service for drug research in neurodegenerative diseases – Newsletter #5
The ETAP-Cell project continues to make progress as per the expected timeline. The whole team is delighted to announce that the in vitro laboratory is now fully equipped and already producing its first results!

In late January, ETAP-Lab created ETAP-Cell, a new in vitro pharmacological service in the field of evaluating proteopathic neurodegenerative diseases using our unique know-how in the solubilization and stabilization of oligomeric proteins (AβO, αSO and TauO).
Three weeks ago, we successfully produced our first batch of soluble Aβ oligomers. This preparation contains a mixture of stable dimers, trimers and tetramers of human Aβ 1-42, as well as some remaining monomeric forms of the peptides (Fig. 1).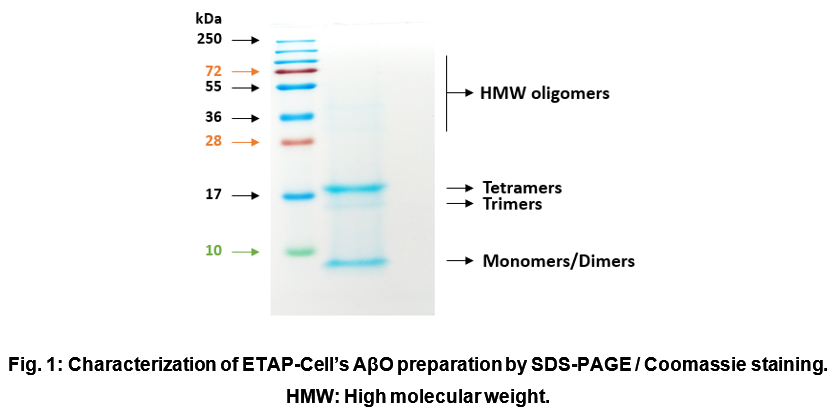 AβO-induced neurotoxicity was evaluated in cultured rat cortical neurons by MTT cell viability assay. As expected, ETAP-Cell's AβO preparation induced a clear dose-dependent neurotoxicity. Neurotoxic effects were increased in a time dependent manner and attenuated by brain-derived neurotrophic factor (BDNF), used as a positive control (Fig. 2).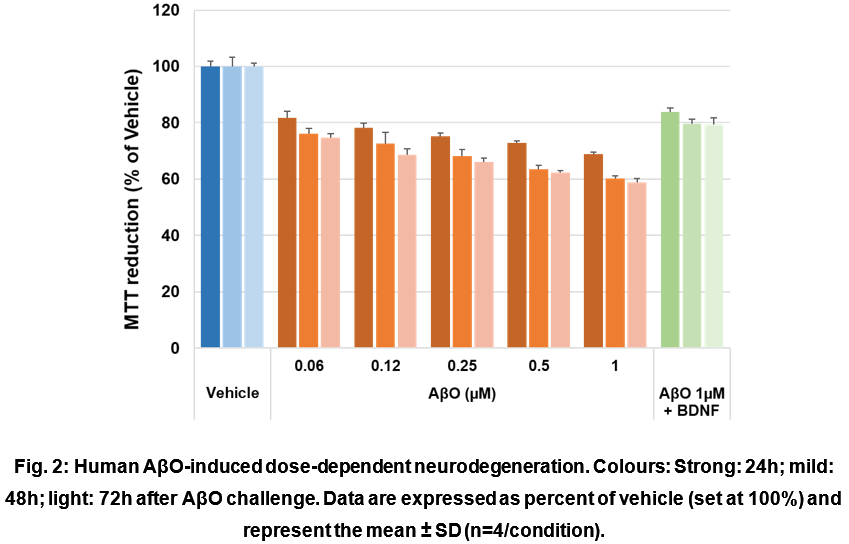 The coming weeks will be devoted to full validation of the AβO, αSO and TauO in vitro models, using 3 independent replicas for each model to ensure batch-to-batch reproducibility (new batch of each neurotoxin / replica). In vitro services will be available for sale from August.
Alongside this, ETAP-Lab will begin validation of the corresponding in vivo models in mice.
The ETAP-Lab team is very open to hearing about your needs and expectations, the better to integrate these into the solutions being developed over the next few months.
Please do not hesitate to contact us, should you have any questions or suggestions.