ETAP-Lab conducts preclinical trials in the field of general metabolism and metabolic disorders related to age and gender (excess weight, diabetes, cystitis, prostatic hyperplasia, etc).
ETAP-Lab also offers evaluation of the effect of natural ingredients on ageing and on the prevention of various types of chemoinduced cancers.
ETAP-Lab models can be adapted for evaluation of preventive or curative effects of the products tested.
Metabolism disorders
For over 20 years, ETAP-Lab has been recognized for its efficacy studies on general metabolismdisorders such as:
excess weight and obesity
pre-diabetes and type II diabetes
high blood pressure
ETAP-Lab also conducts kinetic analysis of postprandial glycaemia for ingredients and complex products, and evaluates the diuretic effects of natural ingredients.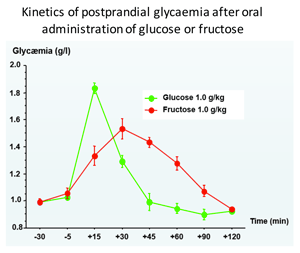 Age- or gender- related disorders
ETAP-Lab has strong expertise in performing efficacy studies within the field of disorders related to age or gender. In particular, it provides rodent models for benign prostate hyperplasia, menopause, cystitis and osteoarthritis.
General ageing
ETAP-Lab has a great expertise in the field of non-pathological rat ageing.
Studies carried out throughout the rats' lifespans allow us to evaluate the efficacy of natural ingredients on the quality of their ageing.
Monitoring a set of physiological, biochemical and behavioural parameters over a 24-month period provides a comprehensive picture of the quality of ageing in relation to daily consumption of an ingredient or natural product from the onset of adulthood.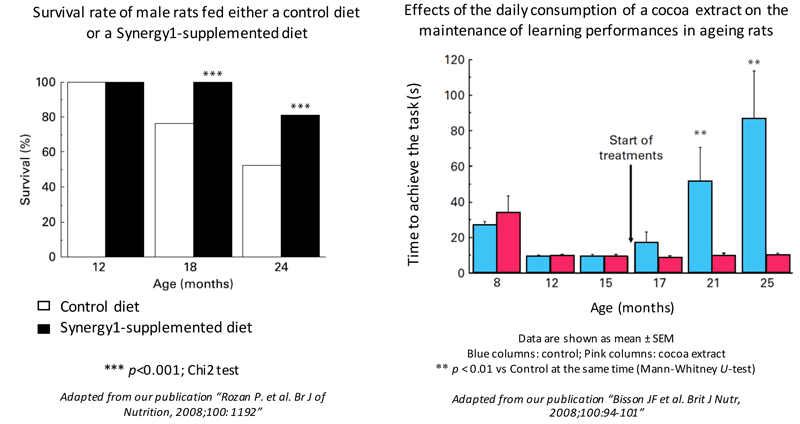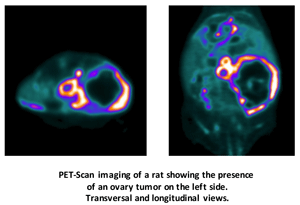 Cancer prevention
ETAP-Lab provides rodent models of chemo-induced cancers such as colon, breast, ovary, etc.
These models, characterised by the slow appearance and development of tumours, are well suited to the study of preventive and protective effects of natural-derived products and ingredients.
Methods & Technologies
ETAP-Lab offers a very large range of assays, to suit the objective of each study:
lipid profile, antioxidant profile, glycaemia, hormones, cytokines, etc.
haematology and biochemical blood and urinary parameters
Blood pressure monitoring of awaken or anaesthetized rat
Histology and pathology
ETAP-Lab can also support you in seeking out service providers for assay of the compound tested or its metabolites in biological samples collected in the course of the studies.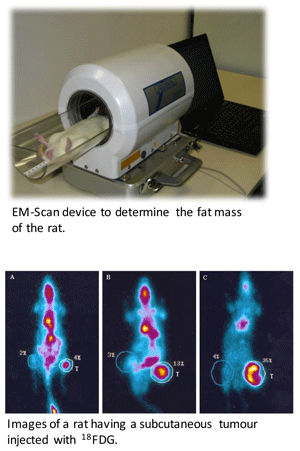 ETAP-Lab has cutting-edge equipment, allowing it to implement metabolism protocols:
An EM-Scan – non-invasive measurement device for longitudinal monitoring of body fat mass
A BP-2000, non-invasive device for measuring blood pressure in the awake rat
Telemetry devices allowing body temperature monitoring without handling the animal
A surgery room dedicated to the induction of certain metabolic disorders
A video-tracking system allowing automated analysis of animal behaviour
ETAP-Lab also has access to the local PET-scan platform (NancycloTEP) for imagery of tumours.
Moreover, the methodologies and good practices implemented by ETAP-Lab serve to increase the predictive value of study results:
Respect for the animals' chronobiology
Systematic use of reference products
Observation and handling of animals using a clinical approach to bring both expected and unexpected symptoms to light